I've updated my Connector patch, which you can use to make and break multiple connections. I fixed the keyboard shortcuts and added a second mode which helps you shift connections like this: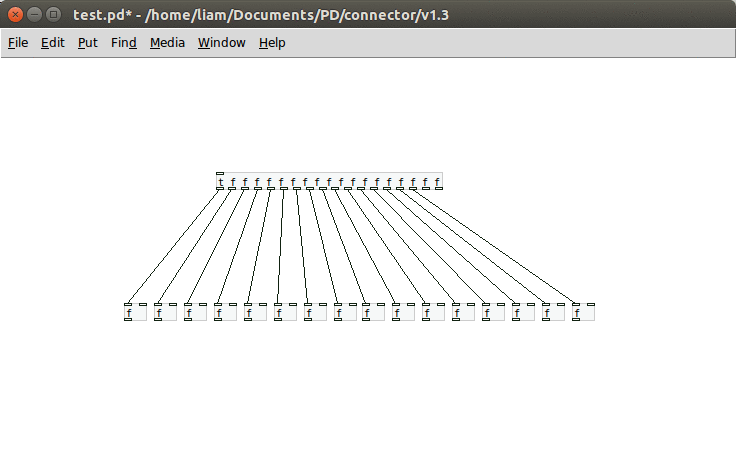 It really is as fast and simple as it looks in the animation!
The bad news is that this function doesn't fully work on Vanilla yet (it should do when [initbang] is included in the next Vanilla release). Until then, it definitely works in Extended and should work in L2Ork, although I haven't tested it. Vanilla users can still use it, but the connections will be broken when the object is created, unlike in the gif.
Happy patching!