Hi, another newbie question here.
I have an RME soundcard at my disposal with 6 analog channels (it also has other types but I cant use those)
like this:
When I try to set up 3 output devices like this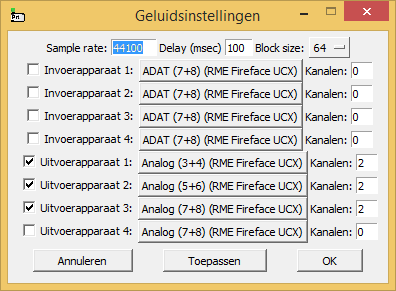 I get the error message
separate audio device choice not supported; using sequential devices.
So my mixer ends up looking like this: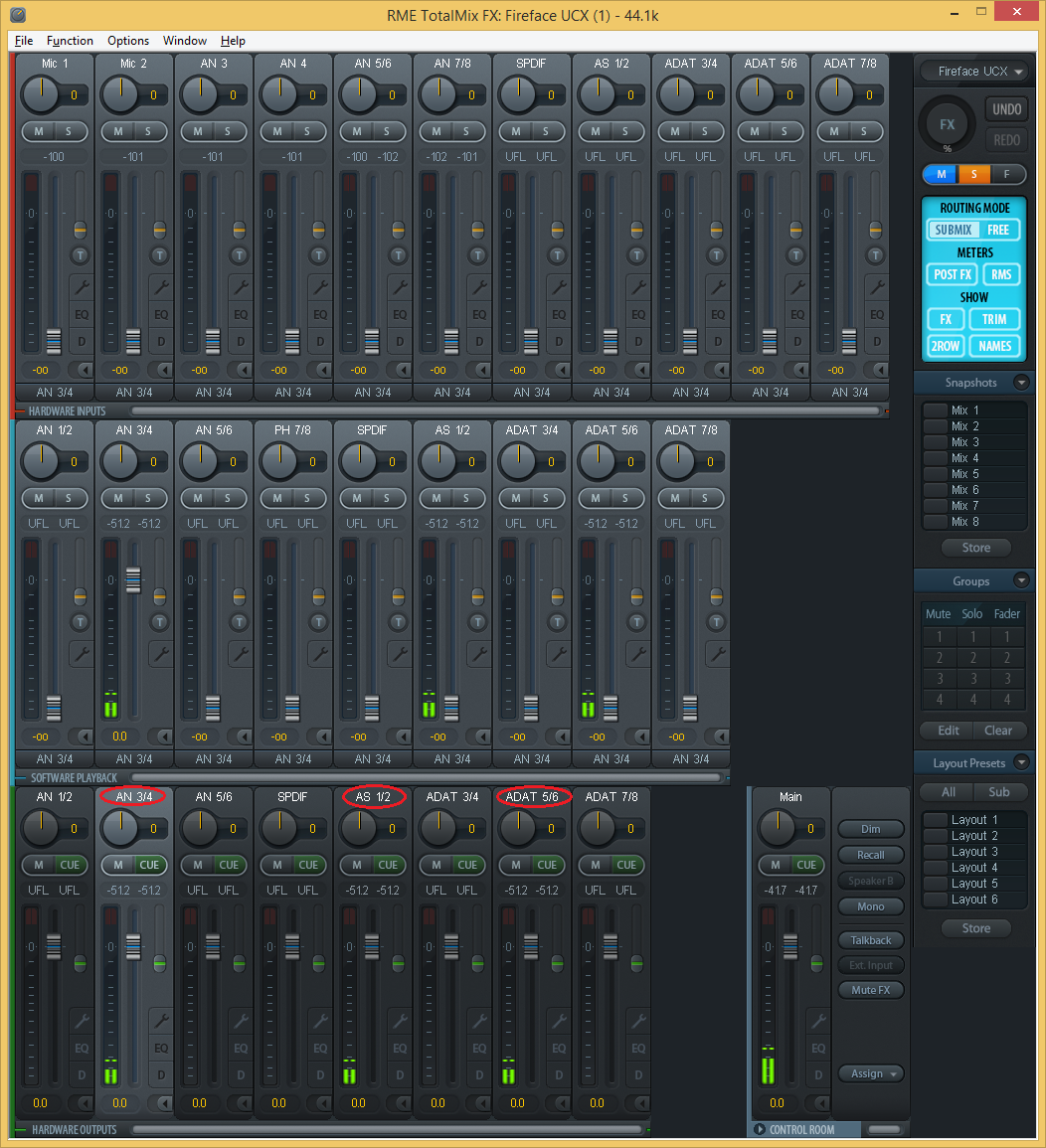 Which I guess corresponds to the "sequential devices'. Ofcourse I want AN 1/2 , 3/4 and 5/6. (7/8 is actually just headphones, but just to show how its acting weird)
I CAN however select Speakers (RME Fireface UCX) together with Analog (3+4) and (5+6) and then I get this


which is already a step in the right direction, but I really need all 6 channels.
I googled the error message and came upon this thread from 2003 http://lists.puredata.info/pipermail/pd-list/2003-10/014460.html but that just confused me more. I tried using these commands in the PD console but it's just giving me invalid command name errors.
I'm trying to achieve something along these lines (extremely simplified example)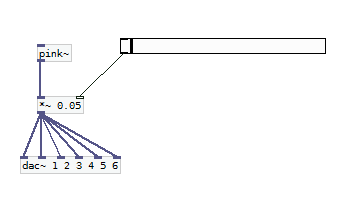 I tried using ASIO but I can't select multiple devices like on the screenshots above and on top of that the audio it outputs is completely distorted. Very odd. (using MMIO now)
Any help is much appreciated.