Hello,
I would like to post my latest installation Colour Tubes which was done using Pure Data.
"Colour Tubes" is an interactive installation that allows us to combine colours, in the form of tubes and cylinders, and create sounds and music. The visitor is invited to connect any coloured tube with any coloured cylinder and move it in front of the screen. When different colours are combined, sound, music and visuals are generated depending on various parameters like the colour combination, the position or the speed of the bicolor tube-cylinder.
You can watch a demo video here:

I used OpenCV for the color tracking and OSC for communicating with Pure Data which generates the audio in realtime.
The installation was presented at Onasis Cultural Center during the International Computer Music Association and Sound & Music Computing 2014 Joint Conference at Athens, Greece. Here is a photo of the final installation.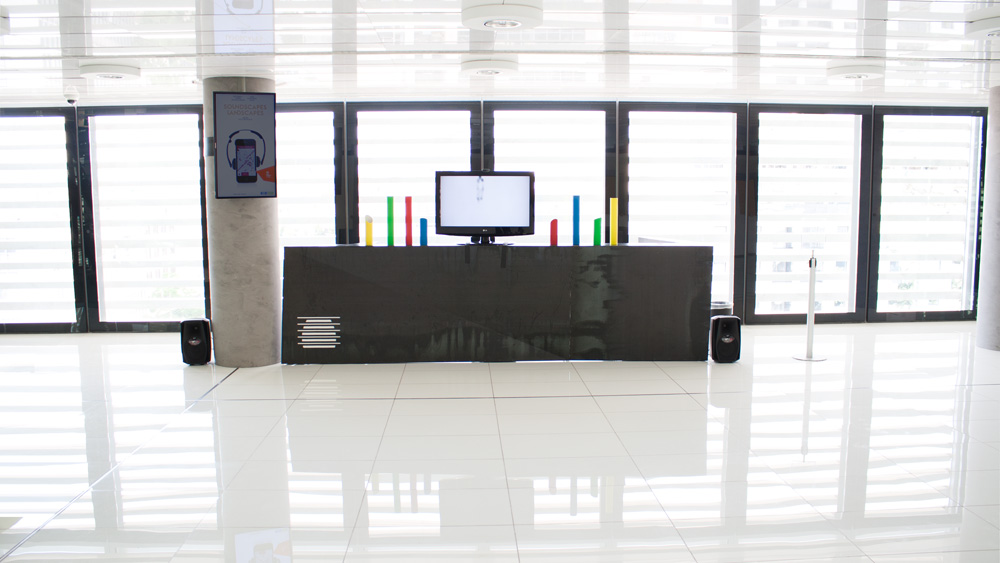 You can read more here: http://kranidiotis.gr/colour-tubes-an-interactive-installation/
This forum was a great help during the creation of this project and the least I can do is to thank you all!
Yiannis