Hi,
does anybody know a solution to auto generate an on-parent-gui for abstractions ?
My first idea is to python-parse the pd file to find the nearest comment for each in/outlets in order to create the gui.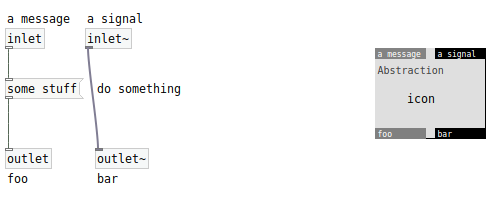 How can I show creation arguments in the canvas label ?
Another question is the icon integration : which object to use ? how to deal with size and placement ?