I've been having a bit of fun recently with video synthesis and mapping it to 3D objects.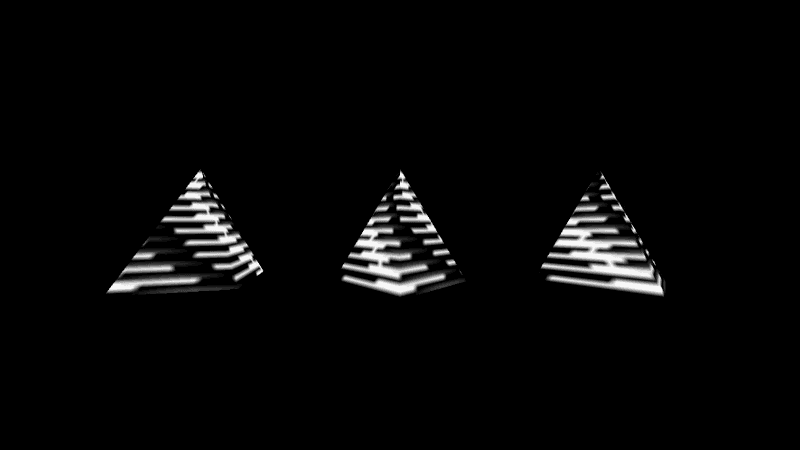 Low-poly cones posing as pyramids.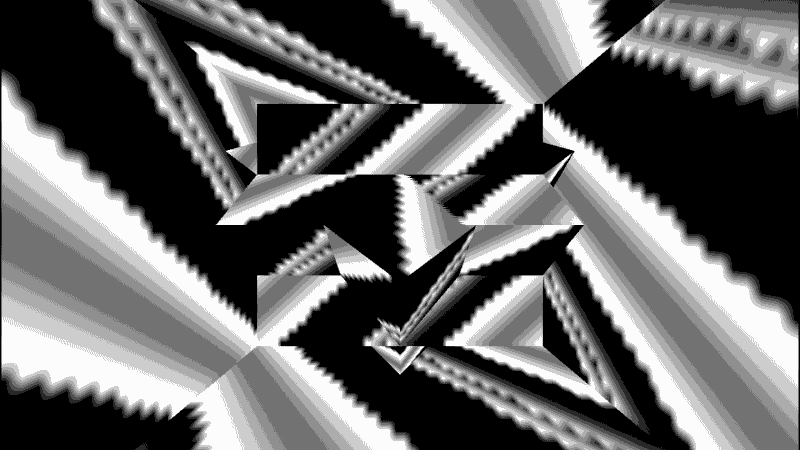 A bunch of cubes intersecting to create odd surfaces to interact with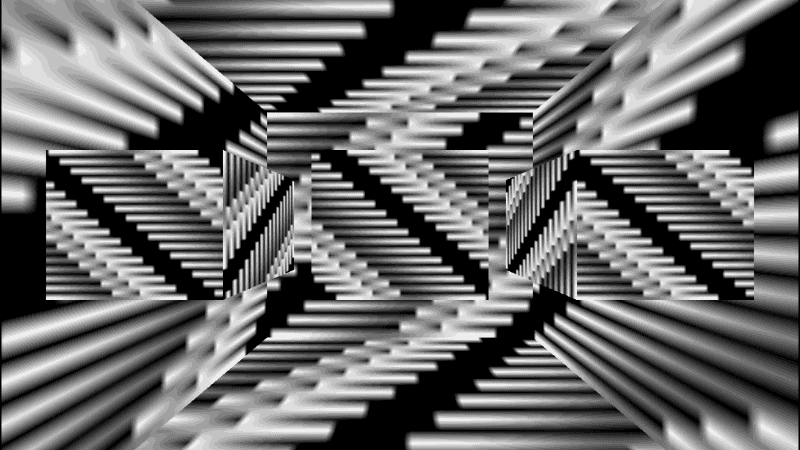 After making this I rotate the left cube so that it matched up with the right most cube.
All of this is really simple, the basic patch is this. Audio can be sent individually to the first three inputs for varying colours or send the same audio to each input for black and white (the truest aesthetic).
[gemhead]
|
[pix_sig2pix]
|
[pix_texture]
|
[cube/sphere/model/square/whatever]