Hi folks,
I have a metronome patch where I have mapped MIDI keys to change BPM. A rotary knob sets the tempo and two buttons increase/decrease the tempo by specific interval (in this case, +/- 1 BPM). It took me a while to achieve this solution and I was just wondering if anyone else had more elegant ideas.
Here's an excerpt of my patch: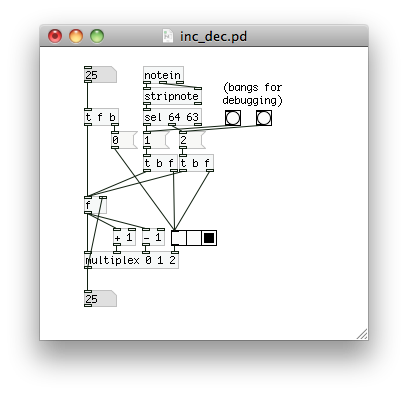 inc_dec.pd
It feels pretty messy.